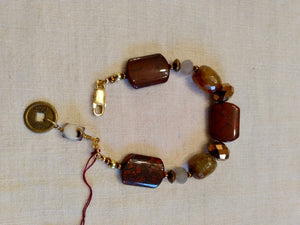 These bracelets represent but a few in my Bracelet Collection. Other bracelets are displayed in my African & Classic Collections. Many other colors and sizes are available to view via a Skype or Zoom appointment.
Dressy Brown Semi-precious Stones; brass & copper accents; gold-filled clasp. $50

Matching earrings may be created.