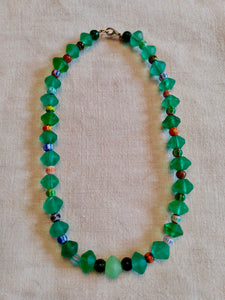 These items represent but a few in my African Collection. Many other colors and sizes are available to view via a Skype or Zoom appointment.

18" necklace, green "Vaseline" glass (so-called because of its luster) collected in Ghana; multi-colored glass spacers; brass lobster clasp. $60 
Matching earrings may be created.