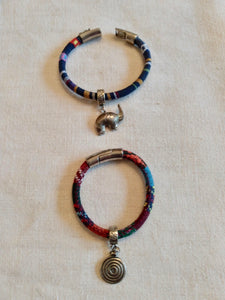 These bracelets represent but a few in my Bracelet Collection. Other bracelets are displayed in my African & Classic Collections. Many other colors and sizes are available to view via a Skype or Zoom appointment.

Red and navy cord bracelets; magnetic pewter clasp. Other charms available. $40 each
Please note: prices do not include shipping & handling.