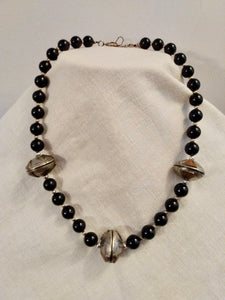 All unique ornaments collected in Morocco.
These necklaces represent but a few in my Moroccan Collection. Many other colors, ornaments & sizes are available to view via a Skype or Zoom appointment.
19" necklace. 10mm Black Onyx; 3 Tuareg silver & copper beads; sterling clasp. $75
Matching earrings may be created.